DECRINKLE & REFRESH
WHEREVER YOU ARE
In a couple of spritzes, your clothes will smell fresh out of the laundry, and with less creases.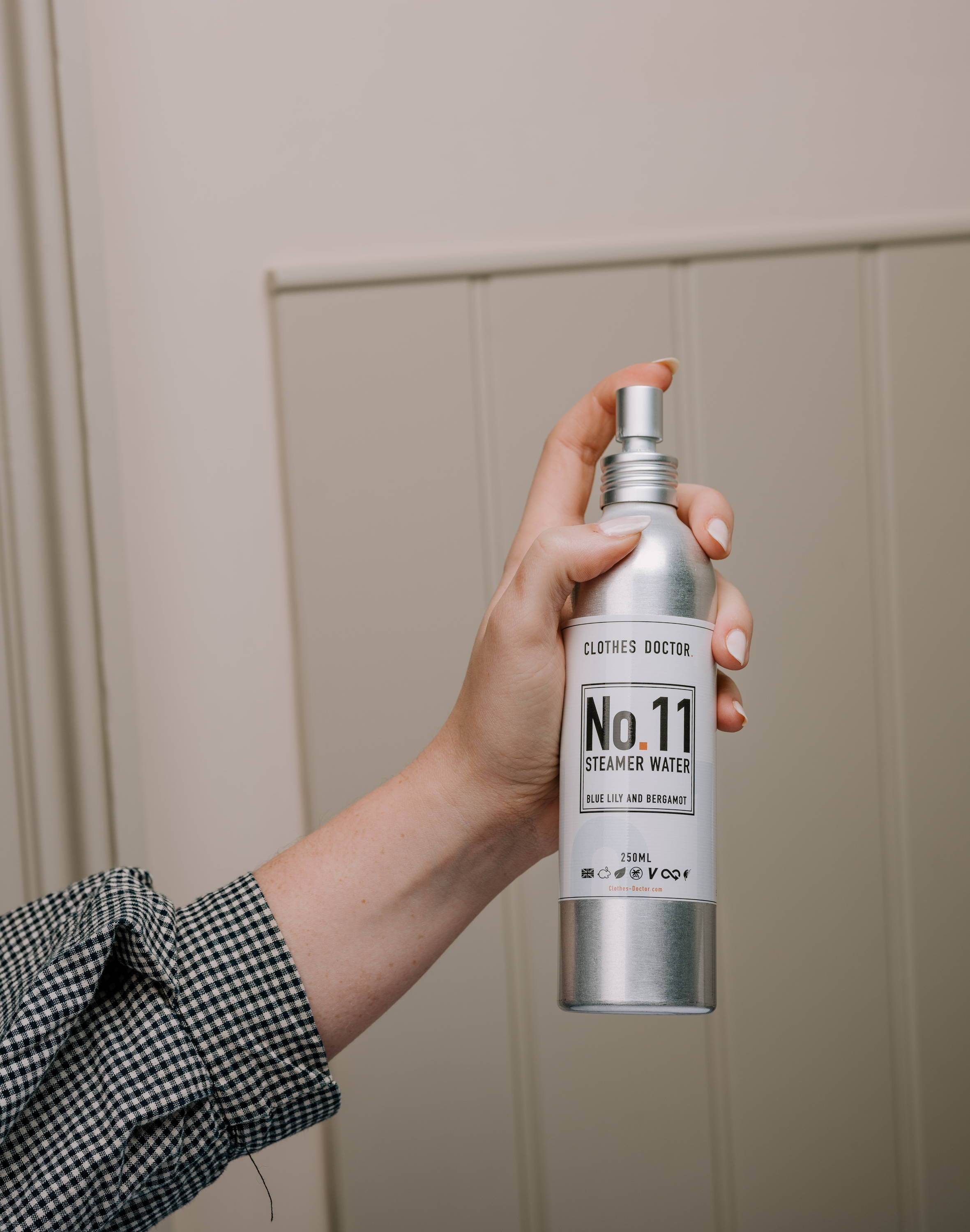 Skip the wash & decrease your clothes
Scented with Blue Lily and Bergamot, like fresh laundry
Contains cleaning agent, reducing need to wash
No need to iron or steam your clothes
Removes odours

Infinitely recyclable bottle



Made in Britain
How You Can Use Our Steamer Water
1.
Spray directly onto your clothing fabric in-between washes for an instant refresh and clothes de-crinkle - don't worry, its clear solution doesn't leave any water marks


2.

Alternatively, you can add a few drops into your steamer or iron water to scent and aid the steaming process
3.
After you have first purchased the bottle with the atomiser head, next time buy a refill and swap the head onto this
Meet our range of products that refresh your garments and fill your home with stunning fragrance.
"This really adds a lovely light fragrance and adds to the effectiveness of steaming my clothes. I've just unpacked my summer clothes from their winter hibernation and this has made the freshening up process really easy."
"This has a delightful smell and is so much nicer than the synthetic waters I have used in the past. It also makes the house smell wonderful afterwards."
I love using it in my clothes steamer to make my clothes smell nice. It also helps to de-crease my clothes quicker than if I were not using it and it cleans my clothes at the same time, such a useful product.