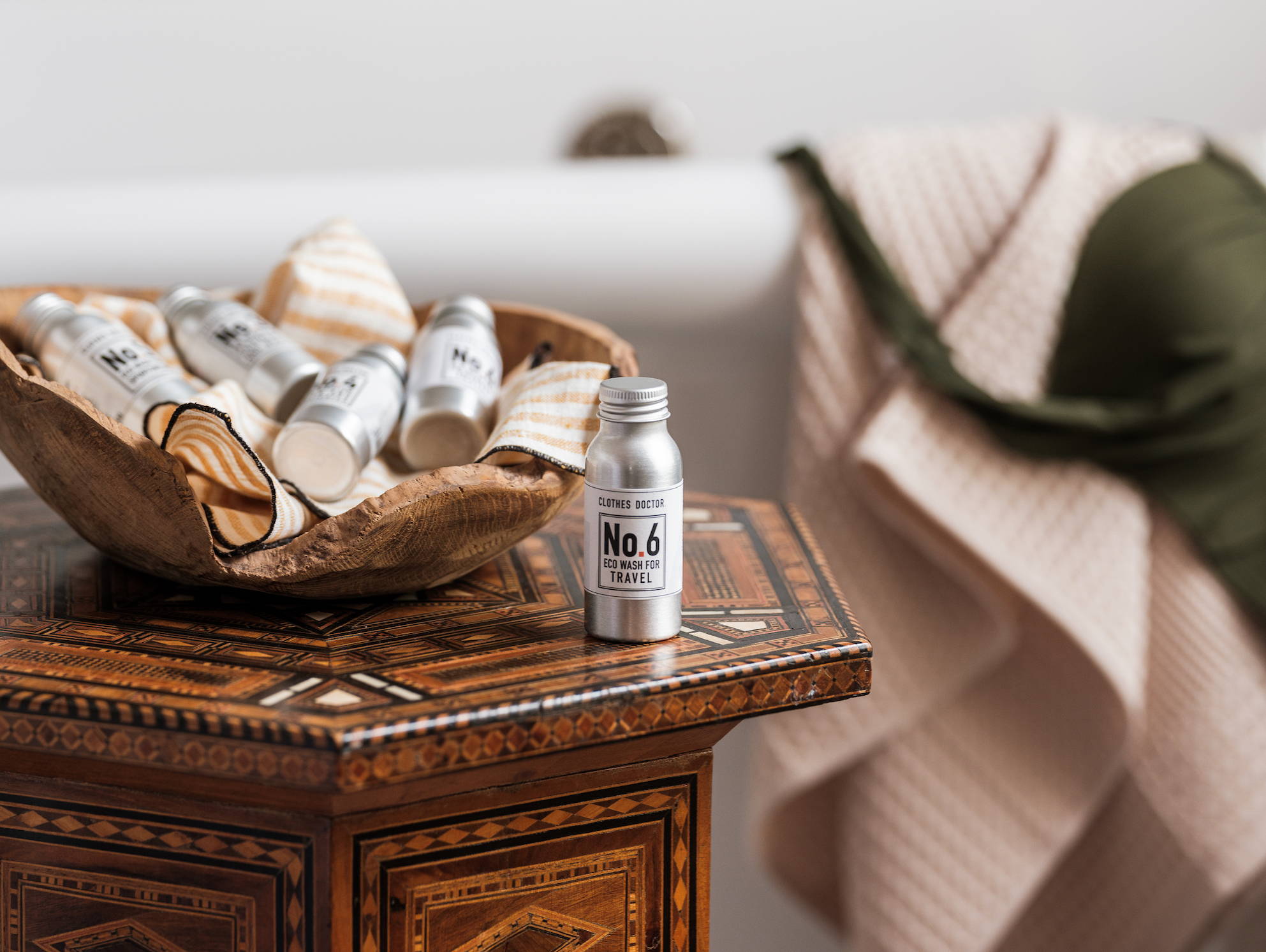 All our usual goodness, but travel friendly
Mineral based & non-biological
Powder format to prevent leakages
Uplifting scent
Infinitely recyclable bottle
Made in Britain
How to use our Travel Wash
1.
Fill a sink, basin or bath tub with lukewarm water and pour one third of our travel wash, then agitate the water so the detergent and the water mingles.
2.
After 5 minutes, submerge your clothes and agitate them in the water gently to remove dirt and stains.
3.
Leave your clothes to soak for 20 minutes, then rinse thoroughly with clean water.
4.
Squeeze out excess water without wringing - you can try rolling them in a fresh dry towel. Hang your clothes to dry.
"I have used this washing powder a few times already and find it really foams up nicely when added to water, the smell is really gorgeous without being overpowering and the aroma lingers on washed clothes once they're dry which is lovely."
"I've washed a few of my bits and pieces with the powder and it's nice, and not harsh on my hands, or my colours but it removes everyday stains really well."
"Compact and easy to use, with excellent cleaning performance. Smells great. Thank you clothes doctor!"